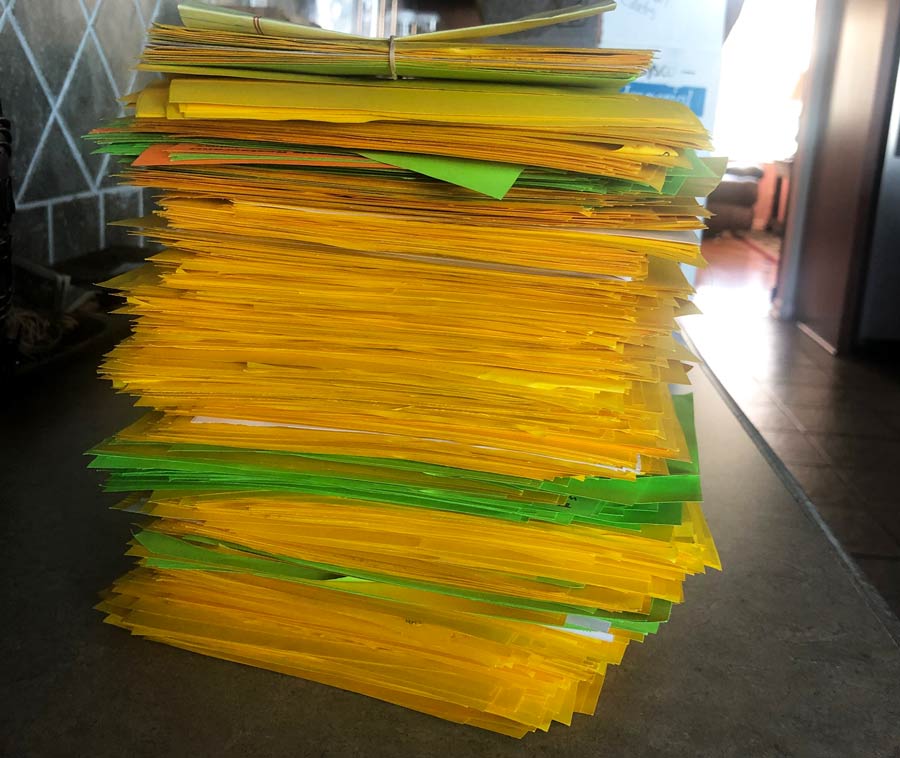 Feedback Is Key
We rely on feedback to ensure we're providing impeccable service and delicious dishes. That's why we ask everyone who dines with us to fill out a simple comment card. These cards keep us informed of our customers' impressions of the restaurant and help us determine our Employee of the Month. The stack in this image were collected over the course of a single month! We're pleased to say they're nearly all positive. Below is just some of what our customers are saying. When the time comes, we hope you'll take a moment to relay your thoughts too!
---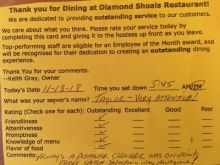 "Always a pleasure. Chowder was on-point. Fresh-catch selection was awesome!"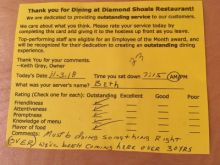 "Must be doing something right. We've been coming here over 30 years."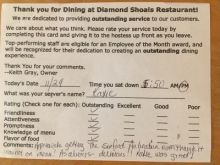 "Appreciate getting the Seafood Au Gratin even though it was not on menu! As always — delicious!! Katie was great!"