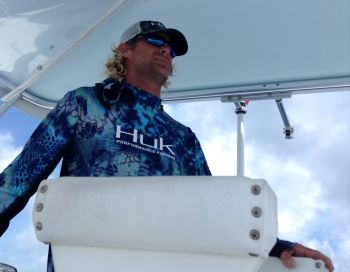 A native of North Carolina, Captain Alex is an experienced sailor, boat operator, and fisherman. His extensive boating knowledge has been acquired while spending time on the water in the Carolinas, Florida, Caribbean, and Costa Rica. Alex has a passion for fishing and a love of the ocean that has contributed to his success as a charter fishing captain.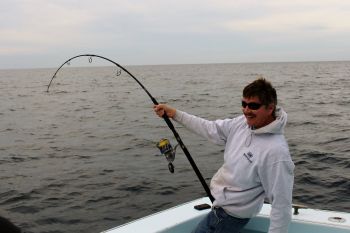 Owner and Captain, Dan Rooks, has spent is entire life on the ocean with over 30 years of experience as a captain. He has been the captain of the Tuna Duck full time since the fall of 2001 and knows the boat well since he served as it's mate for over 10 years prior to becoming captain.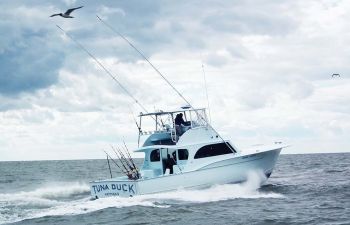 The Tuna Duck is a 50' custom built Cape Hatteras charter fishing boat. She is specially constructed for what she does best: stalking the yellowfin and bluefin tuna, dolphin (mahi), wahoo, sailfish, and blue and white marlins that inhabit the deep blue water on the edge of the Gulf Stream. The cockpit is roomy enough for 6 anglers to fish quite comfortably. It is configured with 2 fiberglass sailfish chairs and a Scopinich Bluefin Unlimited fighting chair. The air-conditioned and heated salon has 2 large bench seats with thick cushions that encompass the entire starboard and port sides. There is plenty of room for coolers and other gear.